Adventure travel in Las Vegas?
You bet! There's a reason why we based our office in The Entertainment Capital of the World, and it's not because we're diversifying into gambling and shows. Not too many miles away from The Strip, with its casinos and bright lights, are some of the most unique and amazing natural wonders in the United States. To the west of Las Vegas is Death Valley, the hottest and driest place in North America and, because of its extreme landscape, one of its most spellbinding. To the northeast are Zion National Park and its breathtaking canyon of sheer half-mile (800 meters) high rock walls. Just an hour from Zion is Bryce Canyon with its bizarre rock towers called hoodoos. South of Las Vegas is Joshua Tree National Park, a mystifying desert of boulders, oases and wicked trees. In Vegas's backyard is Red Rock Canyon, a world-class rock climbing destination and playground for local outdoors enthusiasts. And of course everyone knows that the Grand Canyon is a daytrip east of Vegas. Surrounded by these places, one would think Las Vegas would also be called The Awesome Nature Trip Capital of the World. But it isn't, and that's a beautiful thing. Since most people go to Vegas to pull slots and watch concerts, these places are unknown to the majority of the city's visitors and the opportunity for true adventure travel is immense. In the areas surrounding Las Vegas nature is so unspoiled and adventure so authentic that, if you wanted to, you could go into the wild and disappear without a trace fewer than 20 miles away from The Strip.
For us, the best show in Las Vegas is a meteor shower viewed from a pitch black mountaintop in Death Valley and the best hotel room is a tent perched on a cliff in Zion. Thrills abound in Vegas, and they are found on the rock walls, canyons and trails. The Las Vegas area has some seriously special and uncharted places and we're eager to show you the best that this place really has to offer.
Uncharted Earth team, Las Vegas locals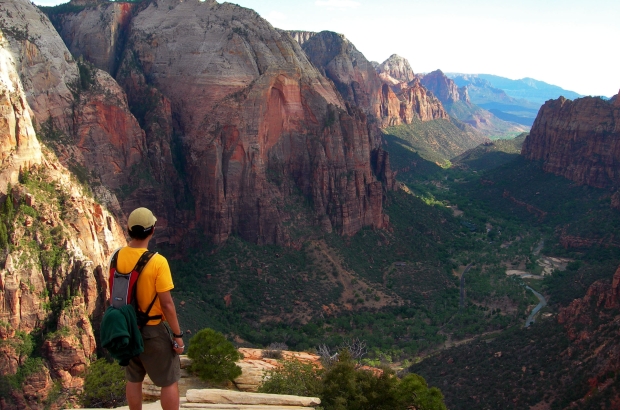 ---
Our tour offerings