We are the adventure travel experts for uncommon places, pioneering tours to unique destinations in the Philippines and providing our guests with exceptional experiences since 2011. We also have in-depth knowledge of Colombia and the nature areas around Las Vegas and will offer tours and travel services in these places in 2016.
Contact us and discover your Uncharted Earth now!
phone

e-mail

Skype

address

8275 S Eastern Ave.,

Las Vegas, NV 89123, USA
---
Get news and info by liking our Facebook page.
Certificate of Excellence
winner
*
*
*
*
*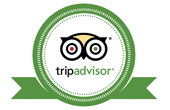 Uncharted Philippines Adventure Travel and Day Tours

2016 Bespoke Tour Operator of the Year for The Philippines

VTC
Verified Travel Consultant